Ka Synjuk
Ki Hima Arliang Wah Umiam
Mawphlang Welfare Society
-"Ia la ka Mei Mariang, Ngin Sumar Kylliang" –
-"It is our part, to take care of our Mother Nature"-

Restore a green and sustainable economy to benefit the indigenous communities.

Increase forest cover, improve forest management, and uplift family livelihoods through community participation and leadership.
KHASI HILLS Community REDD+ Project ​
The Khasi Hills Community REDD+ Project  is designed to slow, halt and, hopefully, reverse the loss of forest cover in the project area by providing institutional, natural resource management and financial incentives to local communities. Furthermore, it represents a durable strategy to address the extreme poverty facing rural families through alternative sources of income and capacity building. It seeks to demonstrate how the Khasi people, coordinated by their own institutions, can implement REDD+ activities that control drivers of deforestation such as forest fire, unsustainable fuelwood collection, charcoal-making, agricultural land-clearing,grazing, and quarrying. Mitigation activities help restore forest cover, improve watershed hydrology, and make a transition to more sustainable agricultural systems which are climate resilient.
The project was certified under The Plan Vivo Foundation standards, a Scotland, UK- based carbon registry, March 31, 2013 that addresses both environmental and socio-economic indicators and is recognized internationally. REDD+ Certification allows the Synjuk to market its carbon credits to international buyers, creating a self-sustaining economy for the community.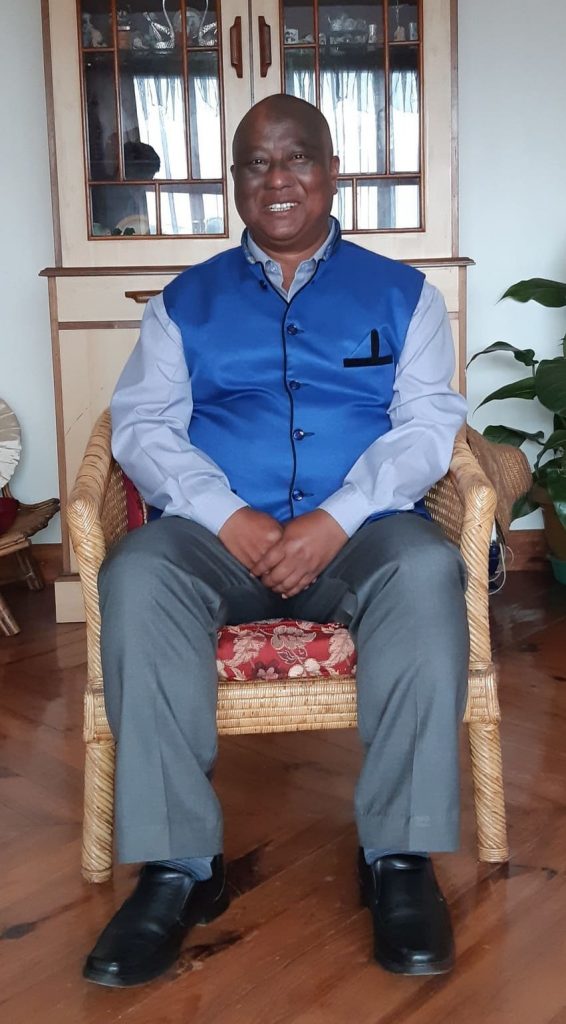 Tambor Lyngdoh (then Secretary of (Hima) Mawphlang Lyngdohship)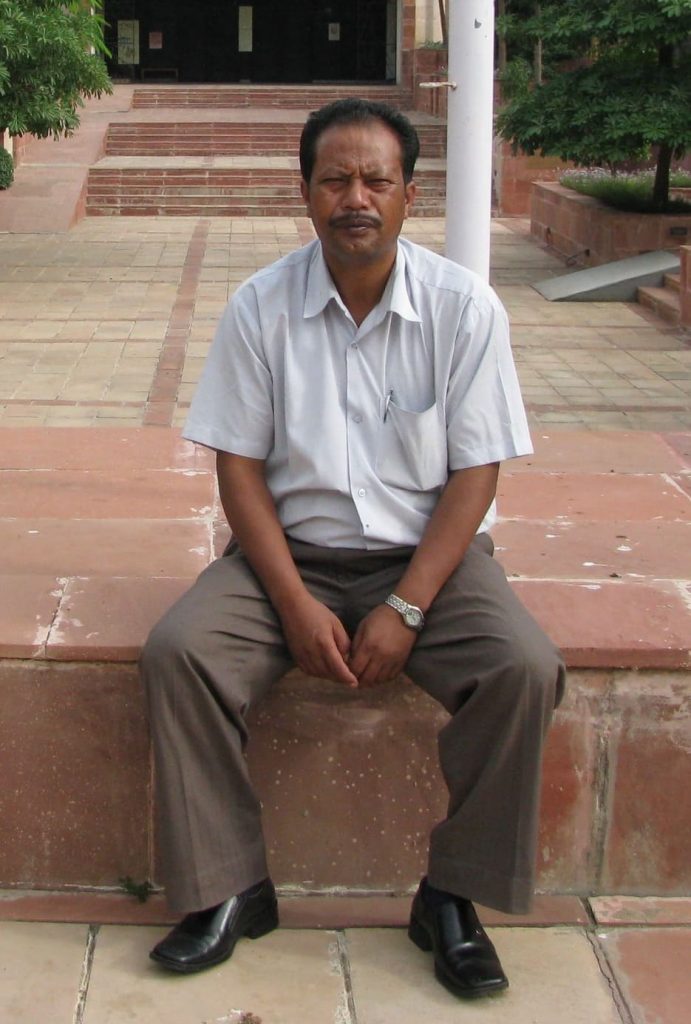 (L) Mr. N. K. Lyngdoh, Lyngdoh of Hima Mawphlang
In 2010-11, Mr. Tambor Lyngdoh initiated a meeting of traditional Heads of the various Himas in the area of the Sub watershed, creating the joint protection group on Forest Conservation in the Umiam Sub-Watershed for pursuance of REDD+. This has resulted in the establishment of a Federation of indigenous traditional institutions who collaborate to protect the environment and raise the socio-economic livelihood of the participating communities. The Synjuk was registered as a non-government, non-profit, charitable organization with its headquarters at Mawphlang, Meghalaya, India on 15 June 2011.
(

Click here for a copy of Registration

)
The Synjuk is a federation of ten (10) indigenous traditional institutions that sellscarbon credits through its REDD+ project. This is the first REDD+ Project in the North Eastern States that is administered by and benefits indigenous communities. The Synjuk consists of two (2) representatives of ten (10) participating Himas who form the Executive Committee: Mawphlang Lyngdohship, Lyngiong Lyngdohship, SohraSyiemship, MylliemSyiemship, NongspungSyiemship, NongkhlawSyiemship, NonglwaiSirdarship, PomsanngutSirdarship, MawbehSirdarship and LaitkrohSirdarship. The General Committee consists of all the Headmen, Matabor and Sordar from all the 62 Villages, including a few selected women and youths from each Hima.